How do I import contacts to send SMS?
You can add contacts to your account one at a time or upload them in bulk.
In this help, we'll show you how to easily import multiple contacts at once.
Bulk importing contacts
In your account, under the Contacts, select Import Contacts.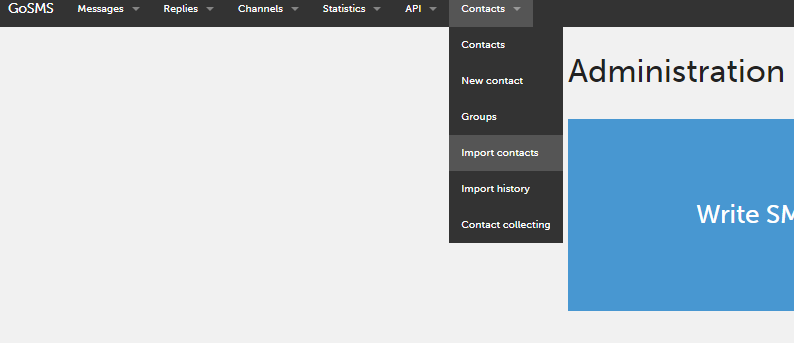 You can copy and paste the data to import into an array or upload the entire data file.
Then select the international phone code. You can also select the group to which you want to import the contacts and confirm everything by clicking the Import button.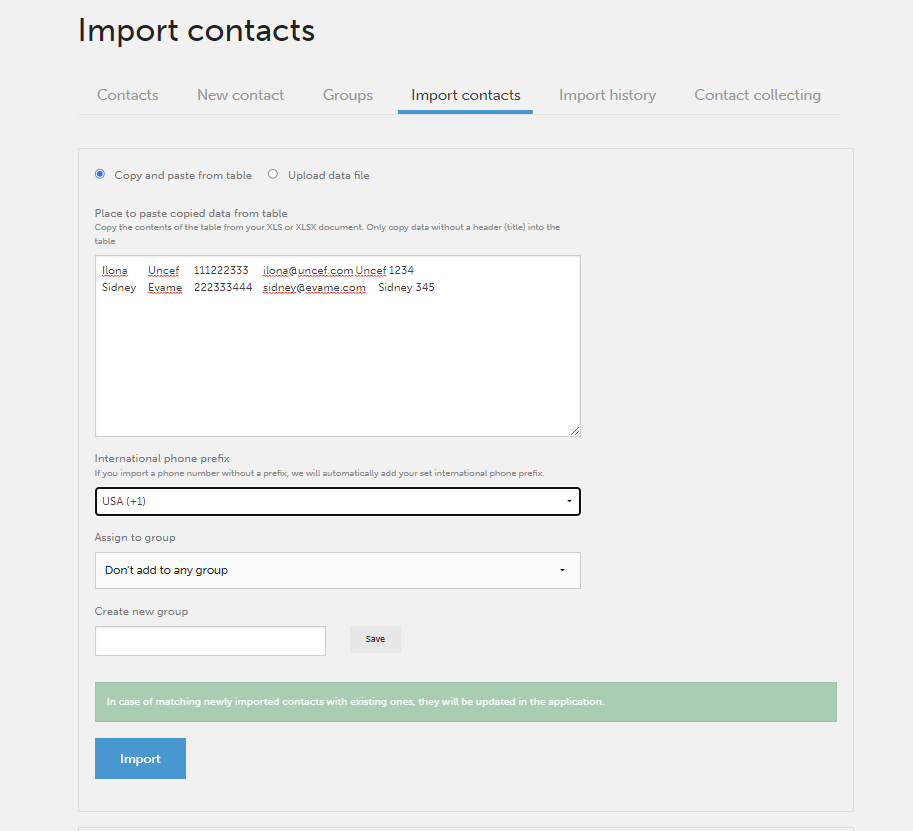 In the next step, sort the imported values. And finish the import.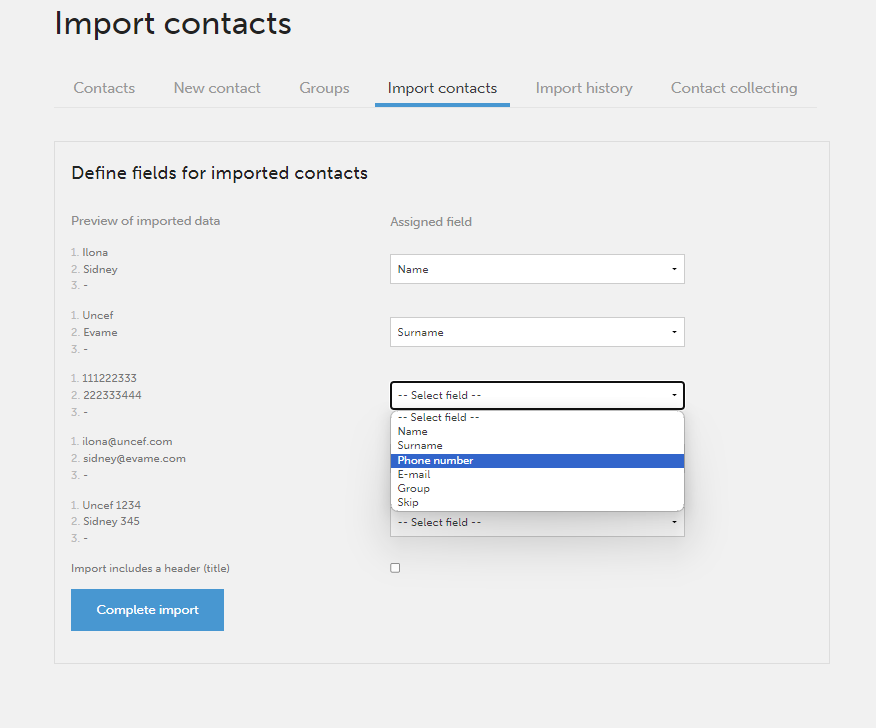 In the last step you will see a summary of the bulk import of contacts. If it was completed, how many contacts were imported, etc.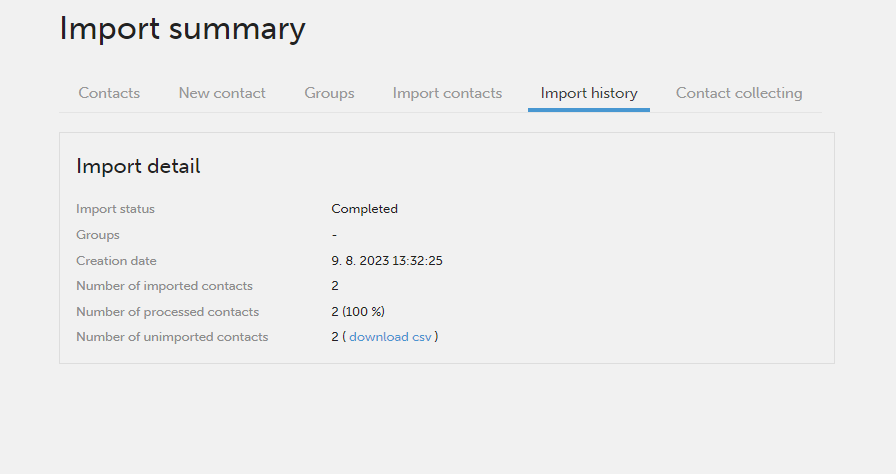 You can also view this summary additionally in the Import History category.
In case you want to import a set of contacts, the steps are the same as when you import contacts by copying and pasting them into the specified field in the first step.