How to recharge credit for sending SMS messages

To send SMS messages from the GoSMS application, it is first necessary to recharge the required amount of credit.
How to recharge credit?
User verification is still required before you can charge the credit for the first time - i.e. the right person is charging the credit. If you select Recharge credit, you will be redirected to a verification subpage where you fill in your phone number and click Verify. We will then verify your account.
After verification click on Wallet in the upper right corner.


In the Recharge Amount field, fill in the amount you want to top up the credit.
In the next field, you will select whether you want to make the payment by credit card online or by bank transfer.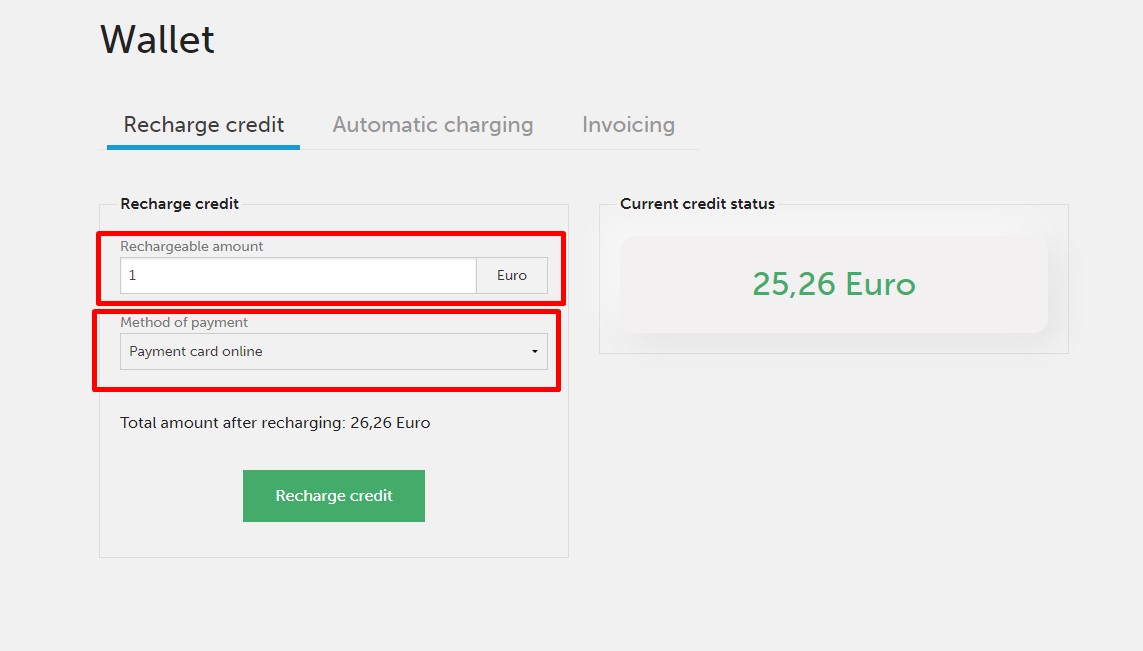 If you select payment by credit card online, after clicking the Recharge credit button, you will be redirected to the payment gateway through which you will make the payment. Once you've completed your payment, you'll be redirected back to GoSMS, where your credit will increase. If you want to make a payment by Bank Transfer, after clicking this option, click the Download advance invoice button. You will make a payment based on the information on the advance invoice.
All payments made will then be recorded in the Invoicing.

For more efficient management of your credit balance, we recommend using the Automatic Recharge feature.