GoSMS on the largest integrator in the Czech Republic, BaseLinker
The SMS gateway GoSMS can also be found on the largest integrator BaseLinker in the Czech Republic.
On Base Linker you will find more than 800 integrations.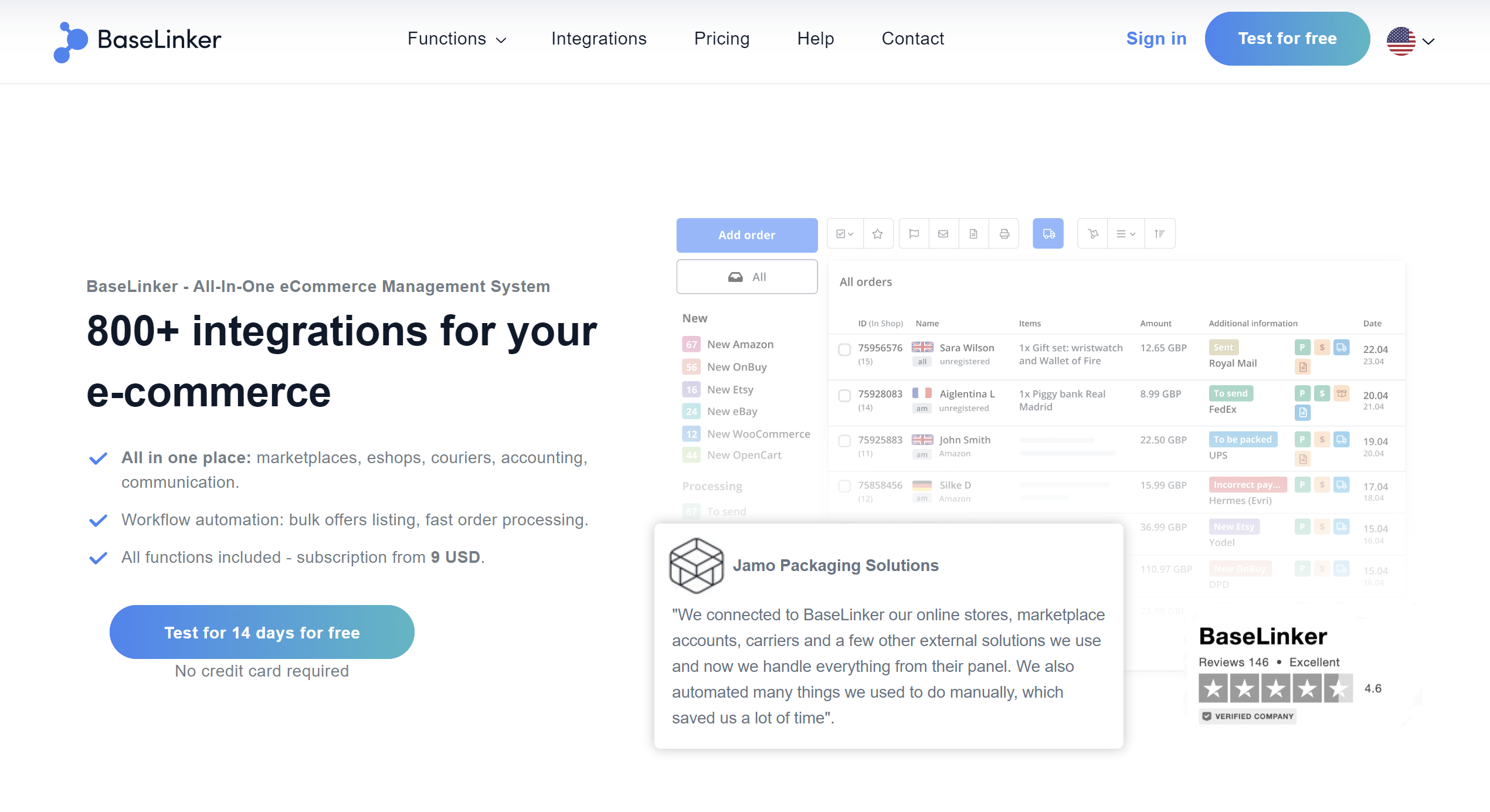 In addition, this system offers a number of advantages.
Integrations that are useful
You choose from a rich offer of integrations and use the ones that suit you best.
You manage everything from one place
Forget logging into different platforms separately. Manage everything in one system.
You have full control over stocks and prices
Synchronizing the warehouse with different sales channels will make it possible to forget about inconsistencies in your inventory.
You save time
List and edit offers in bulk on different sales platforms.
You automate the service
Automated actions will allow the system to send emails to customers, print labels, issue invoices, etc.
Try the BaseLinker application, implement the GoSMS service in your interface and inform your customers about the status of their order.