How to set up automatic credit recharging
With GoSMS, you can not only use the classic method of recharging credit, but you can also set the option of automatic recharging. This feature has the advantage that you do not have to constantly monitor the amount of credit and SMS messages will always be sent to you in order. If the amount of your credit falls below the limit you set, your credit card will be automatically charged.
How do I set up automatic credit recharging?
In the Wallet, click the Automatic charging tab.
In the first step, you must first make a verification payment, which you can do by clicking the Make verification payment button. You'll then be redirected to a payment gateway to complete your verification payment.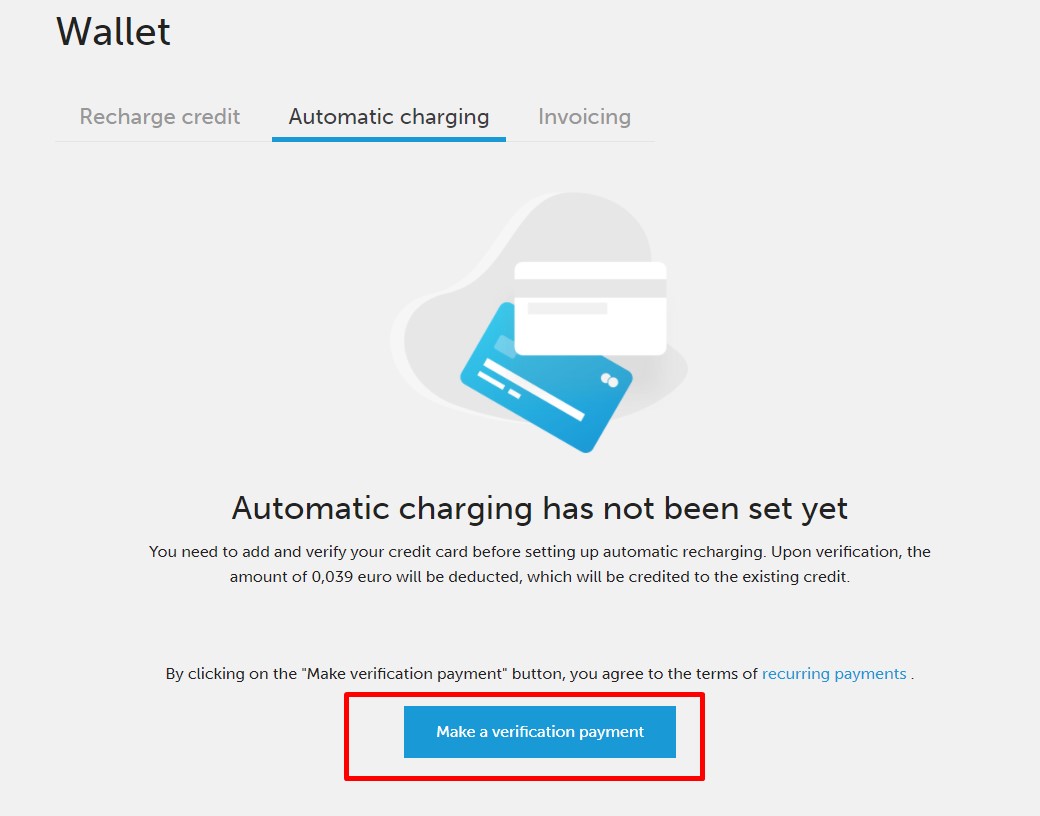 Once your credit card has been verified, you can proceed to set up automatic recharging.
Automatic charging settings
Click the Set automatic recharging button.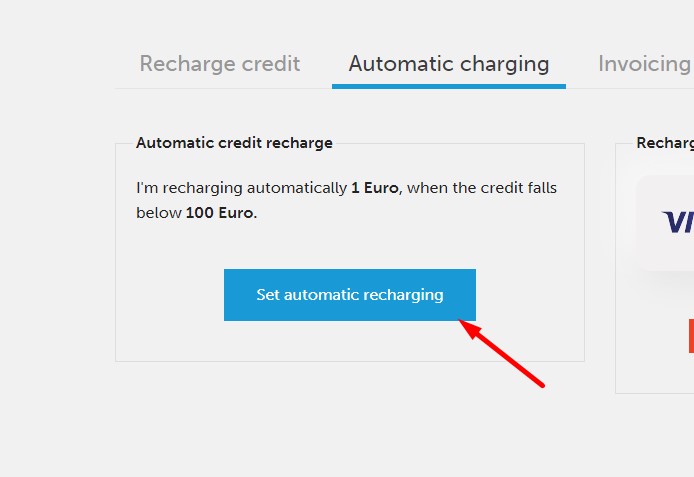 Fill in the first field with the amount you want to top up. In the second column, you will fill in the limit below which, when your credit falls, the amount stated in the first column will be recharged automatically. To confirm the settings, click the Turn on automatic recharging button.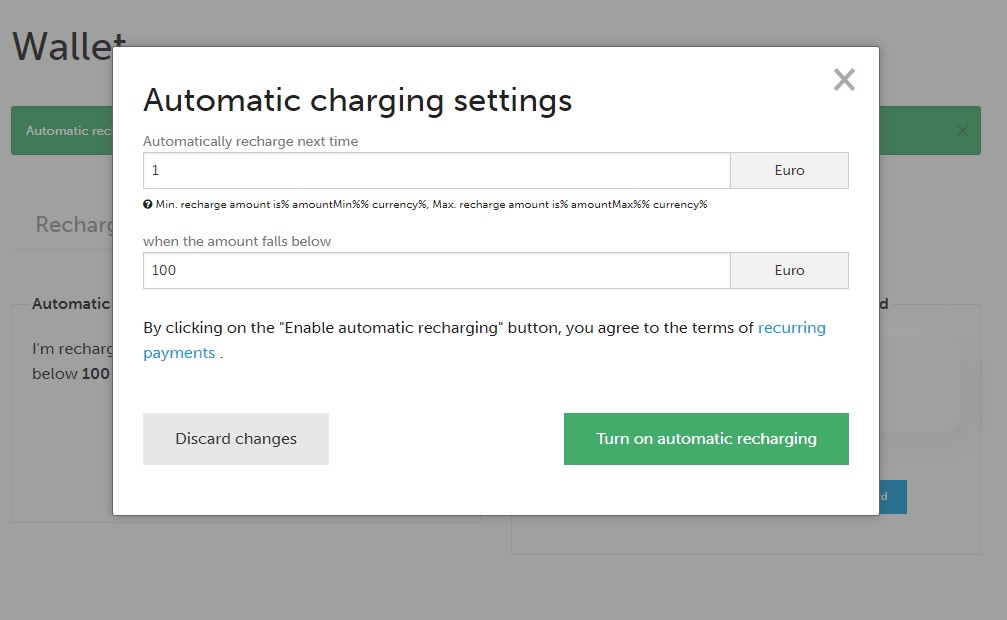 The set limits are saved in the Automatic charging tab. You can change these limits here or cancel automatic charging.